We build high quality 100% custom-built computers with no proprierty parts used. You can choose the latest technology for your new system. Depending on the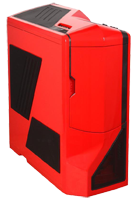 motherboard and processor used, your custom built computer can be enjoyed and upgraded for years.
All of the parts we use come from www.newegg.com. It takes 7 to 10 days from the day you place the order with us to receive your computer. It cost $250.00 dollars plus the cost of the parts for us to build and test the system.
Each of these computer parts has a one year warranty. If one of these parts malfunctions within one year of purchase we will replace the part for you free of charge.
If you are unsure about what you want or need in a computer, we can help you decide.
When you need service, you won't have to go through the "customer no service" help desk that name brand manufacturers use or pay the exorbitant price they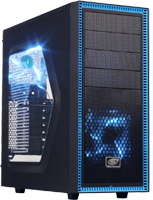 charge to replace a part that is out of warranty. Nor will you have to mail the computer back to them and wait for extended periods of time for them to repair it and send it back.
Many people are tired of proprietary, throw-away brand name computers whose help desk is outsourced to call centers in India and other overseas countries.