1.
Your computer has started running slowly.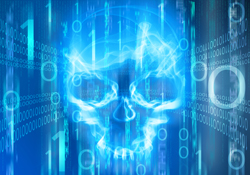 2.
You're getting pop-up ads that you can't make go away.
3.
You're being directed to websites you didn't intend to visit.
4.
Your search results are coming back weird.
5.
Your computer stops responding or locks up often.
6.
Your computer restarts on its own.
7.
Applications on your computer don't work correctly.
8.
You're getting error messages.
9.
You see distorted menus and dialog boxes.
10.
Your modem or hard drive seems to be running constantly.
11.
Your antivirus program has been disabled or it can't be restarted.
12.
You're unable to install an antivirus program on your computer.
13.
You find new icons on your desktop that you didn't put there.
14.
Your home page has been changed and you can't change it back.
15.
You have lost your Internet connection.
16.
Your desktop icons have disappeared.
17.
The time and date on your computer are wrong.
18.
You are unable to open certain files or programs.
19.
Your friends are telling you that you sent them emails that you didn't send.
20.
You get a pop-up that says your computer is infected and needs to be scanned. Your real antivirus program will not say your computer is infected.
Please Keep In Mind
The above are all common signs of infection, but they might also indicate hardware or software problems
Copyright ©