Whether your desktop computer won't power on, or you hear beeping noises or if you're getting error messages, Computer Fixx can diagnose and fix these problems and much more. We can fix any problem whether it's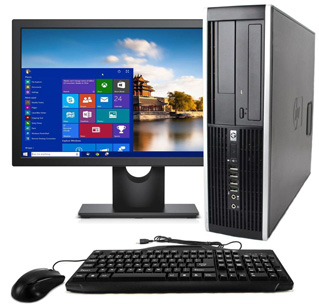 hardware or software related.
Depending on your particular desktop, we can increase the RAM to improve computer performance. If you're having video problems, we can replace the graphics card. If you've had a power surge and your computer will no longer power on, we can replace the power supply.
We can also advise you on whether or not it would be more cost effective to replace your computer and buy a new one.
We repair all types of desktop computers, including the standard type that has a separate tower, monitor and keyboard or the all-in-one type that comes with a built in monitor.
Ask us about the refurbished desktop computers that we occasionally have for sale in our shop.