4. Always Shut Down Windows Correctly.
Click the start button and then click on shutdown to avoid data loss and operating system corruption. Never just hold in the power button until the computer turns off.
5. Uninstall Unwanted Programs.
Delete unused desktop items to improve computer performance.
6. Make Sure You Have All Microsoft Service Packs,
and critical updates installed on your computer. These service packs and critical updates contain patches to help keep your computer safe from malware. If you haven't already, sign-up for the updates to download automatically.
7. Never Shut Your Computer Down While Updates Are Installing.
Doing so often causes the computer to blue screen or crash.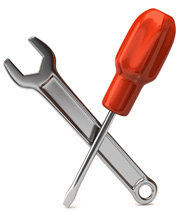 8. Install A Good Antivirus Program.
The free version of AVG antivirus works reasonably well and is enough protection for most people. Consumer Reports and PC Magazine tested paid and free antivirus programs and came to the conclusion that AVG and Avira work as well as the paid programs. However, if you regularly go to bad neighborhoods on the Internet or download free music, games, and programs, you might want to opt for the paid version.
9. Download Malware Bytes And Super Antispyware To Your Desktop.
These are both excellent stand alone antivirus programs that won't conflict with your regular antivirus. Run them once a week or more often if your computer starts running slowly, or web pages don't open as quicly as they did, or you think you might have gotten a virus.
10. Clean Your LCD Screen with specially formulated monitor wipes
or better yet, make your own using 50% distilled water and 50% white vinegar added to a clean spray bottle. Spray the mixture on a microfiber cloth just enough to dampen. Then using a light touch and small circular motions, clean your LCD. Never use window cleaner or other chemical cleaners on your LCD as this will cause your scren to develop a permanent hazy look.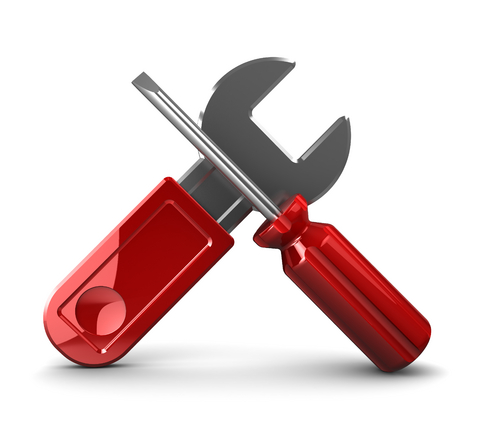 11. Have Your Laptop Fan Cleaned
at a computer repair shop if it is more than two years old. The laptop has to be taken apart and all the dust and dirt cleaned out in order to keep it from overheating. After that, keep it clean by using a can of compressed air on the laptop vents to keep them clear. Use compressed air cautiously on a computer that is over two years old that has never been taken apart and cleaned. Occasionally, the air will cause big hunks of dust and dirt to block the fan and keep it from turning.
12. Keep Your Computer Plugged Into A Surge Protector
that is rated for electronics. A regular plug in strip that contains a row of outlets is not a surge protector. Read the package and make sure the product you buy guarantees protection from lightning strikes and power surges. Make sure the package lists the joule rating. The higher the joules, the more protected your electronics will be.
13. Use Disk Cleanup Once A Month
to free up space on your hard drive. This tool identifies files that you can safely delete and then gives you a choice of whether or not to delete all or just some of these files.
14. Disable Add-Ons
To Make Your Computer Run Faster. If you have Internet Explorer 8 or 9, just click on "tools" in the upper right corner of the screen and then click on "manage add-ons." Then disable all add-ons you don't need. These programs run in the background making your computer slower.
15. Update Java, Flash, And Reader
to help keep you safe from malware that exploits vulnerabilities in these programs. Get the updates from java.com and adobe.com.
16. Use A Laptop Desk Or Pad That Has A Cooling Fan
to keep your computer from overheating. Never lay your laptop on the bed or upholstery for long periods of time, as this will keep the vents from being able to get any air and the laptop will overheat.
17. Check The Batteries In Your Cordless Mouse.
Weak batteries can cause the mouse to freeze or to become unresponsive.