A lot of our customers ask us where to recycle their old electronics.
The best place to recycle is at the New Hanover County Electronics Recycling facility. There is no cost to county residents to use this service. All materials are recycled, repurposed, used for alternative power generation, or disposed of in accordance with state and federal law.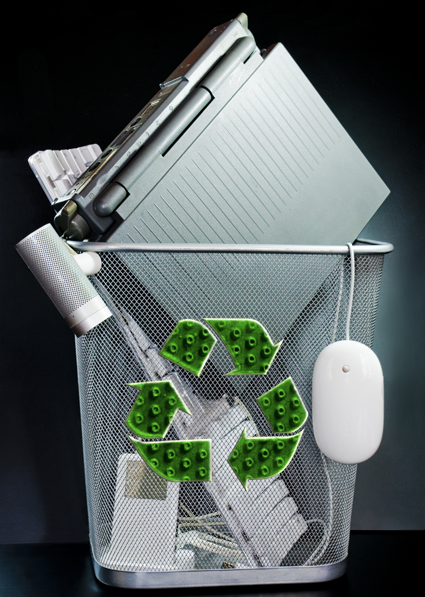 New Hanover County Electronics Recycling
3002 U.S. Highway 421 North
Wilmington, NC 28401
910-798-4400
Facility Hours are:
Monday - Friday 10:00 to 2:00
Saturday - 9:00 to 12:00
Best Buy
309 South College Rd.
Wilmington, NC 28403
(910) 790-2021

Best Buy recycles any computer equipment for free no matter where it was purchased. They do charge $25.00 to recycle monitors. Just take the items to the customer service desk.
Computer Fixx
4608 Cedar Avenue Suite 103
Wilmington, NC 28403
(910) 515-4738

If you have just one or two electronic items that you need to dispose of, you can recycle them for free at our shop.
We don't recycle for businesses
and we only accept one or two items at a time as we don't have the space to accept more than that.
If you want to recycle with us,
you have to bring the items into our shop yourself. We don't go out to your car and get the items.
Also note that
we charge to recycle monitors
as the company that picks up from us, charges us to recycle them. You can recycle monitors for free at the New Hanover Recycling facility.
Here is a list of the electronics equipment you can recycle at our shop:
Here is a list of the equipment we accept
free of charge
anytime during business hours:
Laptop Computers
Desktop Computers
Notebook Computers

Keyboards
Mice
Printers

Cell Phones