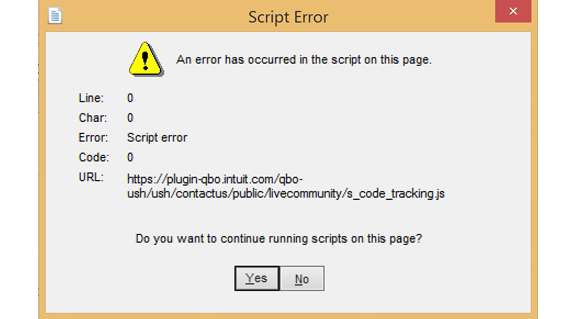 Question:
When I open QuickBooks, I get an error message about scripts running on the page.  How do I get rid of this?
Answer:
Click on "start button,"
Click on "computer,"
Click on "C drive,"
Click on "programs X86,"
Click on "intuit,"
Click on "quickbooks,"
Click on "helpresources,"
Right click on "livecommunity.html" and delete it.
Once you delete this file, restart your computer and open QuickBooks again.  The error should be gone.