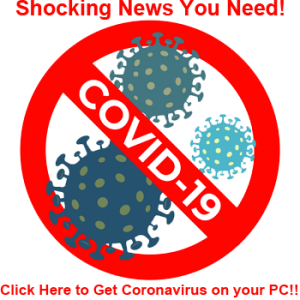 The only thing spreading faster than coronavirus are the fake news stories about coronavirus! Three customers in the last week have brought their computers to my shop because they clicked on links that came up in search results that claimed to have new information about coronavirus. One customer clicked on a link in their email that claimed to have shocking information about coronavirus. They all had to have malware removal done.
Remember, cybercriminals always use the most sensational news stories as bait to get people to click on links in emails or search results in order to get malware installed onto the victim's computer.
It's safer to get coronavirus information only from legitimate news websites. Cybercriminals often use sensational headlines like:
Use This Nasal Spray and Never Get Coronavirus!
What World Governments Are Hiding From the Public About Coronavirus
Pharmaceutical Companies Purposely Keeping Vaccine From Coronavirus Victims
Be careful!  Also, if your Internet is working, Remote Computer Repair can be used to fix your PC problems without you having to leave your home or office.  Computer Fixx repairs computers remotely everyday.