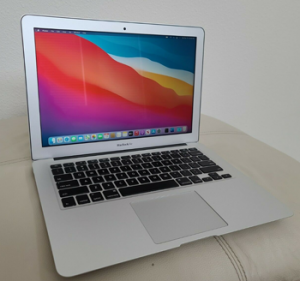 I had two Macbook Air A1466 computers, both manufactured in 2016, in my shop in the last two weeks that had the identical problem of not working after login. Each computer required a different solution though they had the same symptoms. I used the same troubleshooting techniques on both which are listed below.
Reseated all connections.
Put the computer to sleep and woke it back up.
Reset the SMC and the Pram.
Reinstalled the OS X.
Replaced the trackpad cable.
With the first A1466 it was the trackpad cable. Once I replaced it, the computer worked fine. With the second A1466, it was a software issue, and reinstalling the OS X fixed the problem. Even though they both had identical symptoms, the solution was different for each PC.
By the way, if you want to find the model and year your Macbook was made, go to the Apple menu located in the upper-left corner of the screen. Click on about this Mac and in the overview tab, you'll find the model number and year the computer was made listed.